The most wonderful time of year is here again! We know, holiday decorating is fun but also requires work. However, we believe it doesn't have to be a chore and can be done by simply arranging the right items. Here is our Christmas décor guide full of tips and tricks to help you enliven your home's holiday aesthetic.
Create a Beautiful Table Centerpiece
Hone in on the space that will play a big role in your delightful holiday moments – the table! Whether that's entertaining guests as they dine or setting the mood in the foyer, adding a centerpiece will help bring attention to the table. We suggest going for more muted shades of red or green, or for silver and white for a crisp feel with your centerpiece items. We find that a tray is the perfect base for a centerpiece. Fill it with pinecones, tinsel, ornaments, and an accent piece like the globe.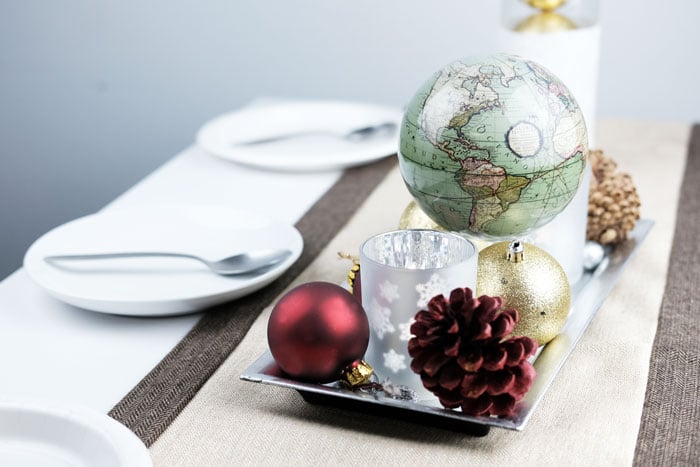 Play with Tangible Textures
The holidays are all about having spirit, so textures are perfect for creating warmth and calm. Experiment with different kind of textured items in your décor. Throws, pillows, and blankets evoke softness, while wooden crates or baskets provide coziness.
Incorporate Bright, Warm Pieces
Now that you have a lively centerpiece and cozy textures items, you can highlight everything by incorporating some light or radiance. Pair a gold or beige accent piece like a sphere with a candle or light to make your décor gleam with elegance.
Pair Vases and Candles of Different Shapes and Sizes
Having just one centerpiece might make your table or décor look a little imbalanced. To fill in some space, incorporate cylindrical items like DIY ornament jars, candles, and vases of different shapes, sizes, and heights. In addition to providing anchor points, these items also help reflect light and bring more radiance and dimension to your décor.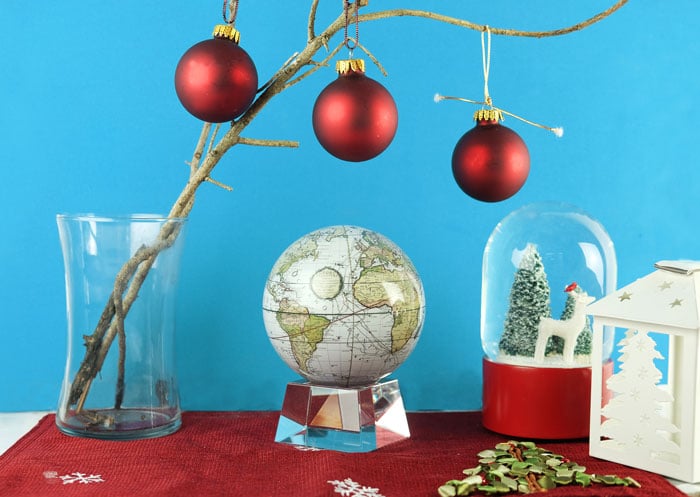 Play with Words
The holidays are all about counting your blessings and creating special moments. What better way to express that than actually writing it out! Incorporate words, stories, and language into your décor. Use the side of books to write festive messages for example, or write your favorite memories onto your ornaments. Adding your writing will personalize your holiday décor and remind you of the true meaning of the season.
And that's it, five simple steps to creating your holiday aesthetic. Did we miss anything? Let us know on Facebook!