After pondering the idea of a golden world map for quite a while, we decided it was about time to turn our vision into a reality. So, we upped our game and added a little more sparkle and shine to our collection of rotating MOVA Globes.
Original Design – White and Gold MOVA Globe
This MOVA original design was created in-house by one of our own. We wanted a color choice that was bold in its simplicity, yet undeniable in its elegance. The crisp white ocean and slick gold continents on this globe did just that. For added detail, we decorated the map with clean latitude and longitude lines and pencil-sharp typography labeling each country.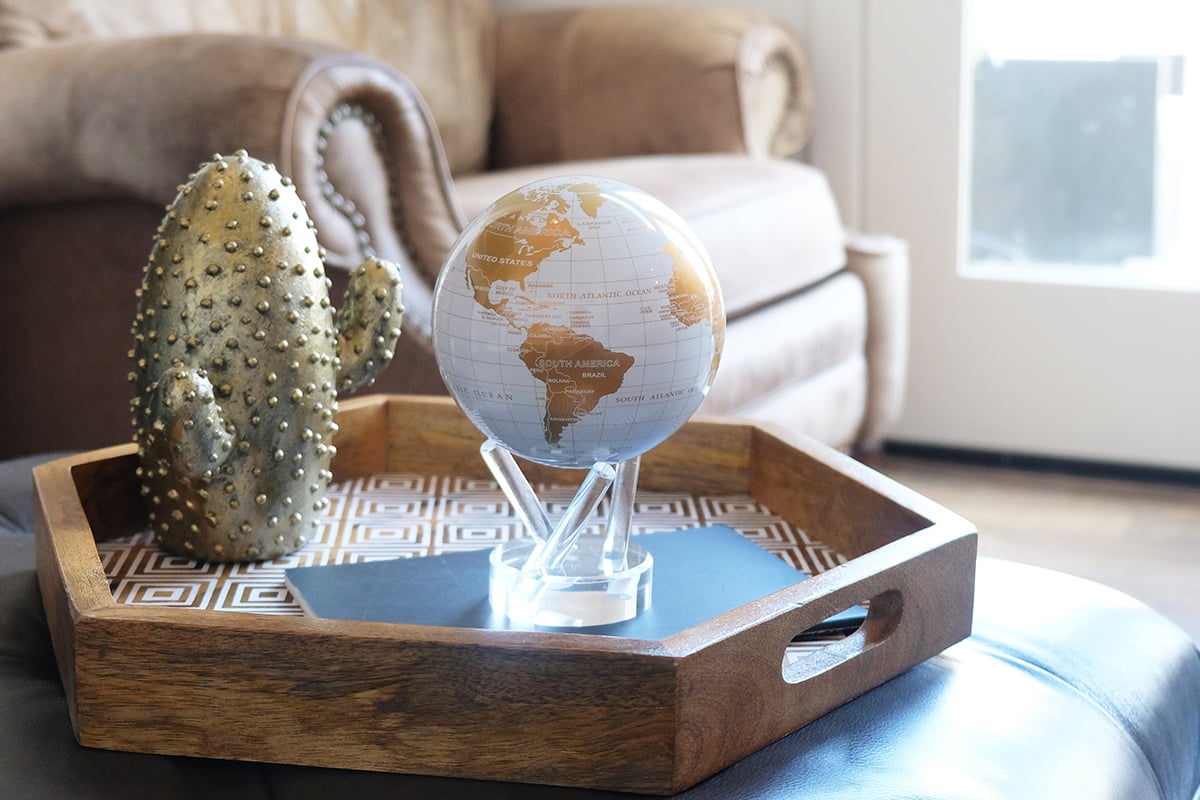 Size and Base
The White and Gold MOVA Globe is currently available in our most popular 4.5″ size. Each globe comes packaged with our classic three-prong acrylic base. However, we offer many premium options for those looking to complement specific decor styles.
Urban Decor
If modern and minimalist is more your style, we suggest pairing this MOVA Globe with one of our black square or arched wood bases. The black base against the pearly white allows the golden accents to pop even more, especially when the gold glimmers in the light. It's the new "golden rule" for modern urban decor lovers.

Shop Now
White and Gold MOVA Globe is available on movaglobes.com. Get yours while supplies last.
Related Posts