The square base offers a simple approach to your globe display, with clean lines and a low profile.
The strong lines of this base create a streamlined appearance that enhances the look of your globe without detracting from it. An indent in the center holds your globe securely. Choose from the dark wood finish for a warm and inviting feel, or basic black for a more contemporary look.


Comes in dark wood or black finish


Works with 4.5" and 6" MOVA Globes


Contemporary style


Dimensions
| Globe Size | Base Length | Base Width | Base Height |
| --- | --- | --- | --- |
| 4.5" | 4.65" | 4.65" | 1.38" |
| 6" | 5.12" | 5.12" | 1.38" |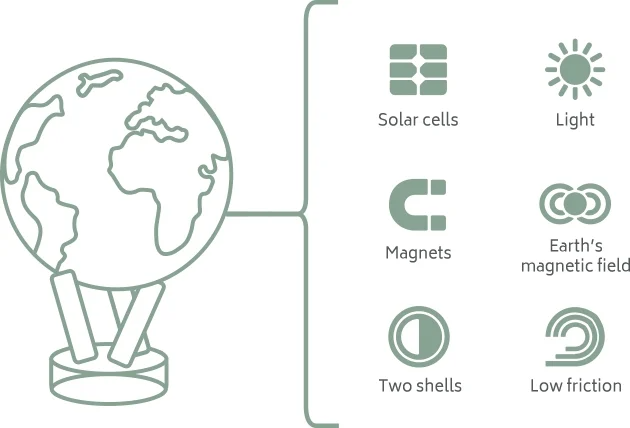 Each globe combines vibrant artwork with our patented technology, creating a flawless rotation without batteries or messy cords. Hidden solar cells use ambient natural or artificial light for power, while the earth's magnetic field provides the necessary torque. These elements work seamlessly to power a 'whisper-quiet' mechanism, allowing the globe to rotate within its clear outer shell. Each piece is assembled with such precision, it appears the inner and outer layers are one – rotating without any outside power source.
MOVA Globes are assembled by hand using the highest quality materials. Every MOVA Globe is guaranteed to be free from defects in materials and workmanship for 1 year from the original date of purchase when handled with proper care.